Waterproof Electric Nasal Aspirator
ME8202X
Electric Nasal Aspirator, Electric Nose Cleaner, Electric Mucus Extractor, Nasal Suction Cleaner, Automatic Nasal Aspirator
Waterproof Electric Nasal Aspirator provides gentle and continuous suction to remove nasal mucus easily and effectively. Electric Nose Cleaner comes with two sizes of silicone tips which are soft and biocompatible. Waterproof Electric Mucus Extractor is portable, lightweight, waterproof, and washable. With Waterproof Nasal Suction Cleaner, parents can clean their babies' noses with ease and comfort. Automatic Nasal Aspirator is CE and ISO 13485 certified, and also FDA listed. Private label, custom packaging, and OEM requests are welcome.
Waterproof Electric Nasal Aspirator conforms to the following safety and performance tests:
EN 60601-1-2:2007+AC:2010(IEC 60601-1-2: 2007): Electromagnetic Compatibility
IEC/EN60601-1
IEC/EN 60601-1-11
EN ISO10993-5:2009 In Vitro Cytotoxicity Test
EN ISO10993-10:2009 (ISO 10993-10:2002, including Amd 1:2006) Skin Irritation Test
EN ISO10993-10:2009 (ISO 10993-10:2002, including Amd 1:2006) Maximization Sensitization Test
RoHS Directive 2011/65/EU Test
REACH SVHC Test
Features
Waterproof and washable.
Big mucus cup.
Little noise.
Ergonomic designed.
2 sizes of silicone tips included.
Portable and lightweight.
Private label, custom packaging, and OEM requests are welcome.
Specification
Operational Environment: (1) Temperature: 5°C ~ 40°C, (2) Humidity: 15% ~ 93%
Storage & Transportation Environment: (1) Temperature: -10°C ~ 50°C, (2) Humidity: ≦ 93%
| | |
| --- | --- |
| Vacuum Suction | 53 ~ 65 kpa |
| Power Source | 1.5V AA Alkaline Batteries x 2 (not included) |
| Waterproof Level | IP22 |
| Product Weight | 165 ± 15g |
Contents
1 Main Unit.
2 Sizes of Silicone Tips (Small and Large).
2 Spare Silicone Rings.
1 instruction Manual.
1 Gift Box.
How to Use
1. Separate the upper cover away from the lower cover in a straight direction.
2. Insert 2 x 1.5V AA alkaline batteries with the correct polarity.
3. Close the covers until the "click" sound is heard.
4. Choose the suitable silicone tip based on the size of patient's nostrils.
5. Gently insert the silicone tip into patient's nostril.
6. Press the button for a few seconds to collect mucus. Stop pressing the button when finished.
Clean Instructions
1. Be sure that the upper and lower covers are closed firmly before cleaning the device.
2. Remove the silicone tip.
3. Remove the mucus cup from the collar.
4. Remove the silicone rings from the collar.
5. Wash the parts thoroughly with clean water and soap. Rinse the collar under the tap.
6. Dry the parts before assembling them.
7. Reassemble all parts.
Regulations
CE, ISO 13485, FDA, GMP
MOQ & Shipping
MOQ is 96pcs for our standard window box packaging.
MOQ is 1008 pcs for custom packaging.

This product can be shipped globally. We have sold this product to clients in the USA, Spain, Italy, Netherlands, Czech, Romania, Singapore, Hong Kong, Australia, etc.
Photo Gallery

Movies

ME8202X Product Introduction

How to Use ME8202X

How to Clean ME8202X

Related Products

Files Download
E-CATALOG Download
Browse our catalog for a variety of medical and homecare products.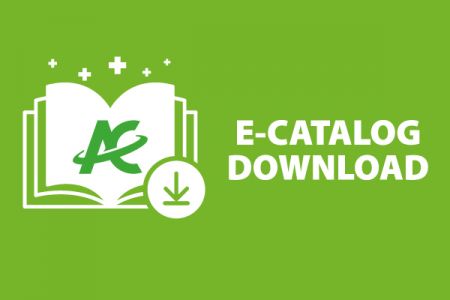 Download
Any question or inquiry?
Email us: info@asiaconnection.com.tw
Thank You.
More Details
Waterproof Electric Nasal Aspirator | Taiwan_based Nasal Aspirator, Breast Pump, CPR Mask, Pocket Resuscitator, Nasal Cannula Manufacturer | | Asia Connection
Located in Taiwan since 1993, Asia Connection Co., Ltd. is a medical and homecare products supplier. Main product, including Waterproof Electric Nasal Aspirator, Nasal Aspirator, Breast Pump, CPR Mask, Pocket Resuscitator, Nasal Cannula, Oral Airway, Mesh Nebulizer, Head Immobilizer, Air Cushion Anesthesia Mask, Stethoscope, etc.
With nearly 40 years of experience in serving our worldwide customers. Our main products include Yankauer Suction Tip with Suction Tube,Dual Channel Berman Airway, Abdominal Binder (Long), Manual Resuscitator for Child, Deluxe Special Single-Head Stethoscope and Manual Nasal AspiratorManual Resuscitator for Child...etc.
Asia Connection has been offering customers high-quality medical and homecare products such as resuscitator BVM and nasal aspirator since 1993, both with advanced technology and 40 years of experience, Asia Connection ensures each customer's demands are met.
View our quality products
Bag Valve Mask
,
CPR Resuscitator Mask
,
Oral Airways
,
Endotracheal Tubes
,
Laryngeal Mask
,
Silicone Masks
,
Sterile Suction Catheters
,
Stomach Tube
,
Suction Tubing
,
Anesthesia Masks
,
Oxygen Mask
,
Oxygen Flowmeter
,
Oxygen Regulator
,
Tourniquet
,
Bandage Scissors
,
Cervical Collar
,
Spine Board
,
Stethoscope
,
Blood Pressure Monitor
,
Thermometer
,
Nasal Aspirator
,
Nail Trimmer
,
Manual Breast Pump
,
Maternity Belt
,
Mask Harness
and feel free to
Contact Us
.