---
Hand Pump Nasal Aspirator/Nasal Suction Cleaner
ME4440
Hand Pump Nasal Aspirator offers a reliable and efficient way to clear your baby's stuffy nose for better breathing and deeper sleep. ME4440 Nose Cleaner is powerful, simple to use, and requires no oral suction or electric power for operation. The nose piece forms a seal with the outside of the baby's nostrils for a seamless suction. Simply place the nose piece against your baby's nose and negative pressure can be instantly created by pulling the handle. Private logo and custom packaging options are available.
Manual Nose Cleaner, Manual Nasal Aspirator, Snot Sucker, Hand Pump Suction Aspirator
Features
Private logo and custom packaging options are available.
Effectively draws out thick mucus with strong suction
Safely removes the mucus from baby's nostril without hurting the nasal mucosa
Medical grade silicone tube
Easy to use, easy to clean
Specification
| | |
| --- | --- |
| Nose Piece | Polypropylene (PP) |
| Mucus Cup | Polypropylene (PP) |
| Hand Pump | Polypropylene (PP) |
| Tube | Medical Grade Silicone |
Contents
1 Hand Pump Nasal Aspirator.
Zip Bag Packaging or Paper Box Packaging.
How to Use
1. Lay your baby face-up on a changing table or hold him on your lap with his head on your knees. Have another person help fix the baby's head if necessary.
2. Put the nose-piece in front of baby's nostril. Make sure that the silicone tube is not bent.
3. Pull the handle gradually until the mucus is sucked into the nasal aspirator. 6 to 7 seconds is enough.
4. If the mucus is too dry or too thick, use some saline to soften the mucus before applying suction.
Clean Instructions
1. Clean the parts with warm water and soap after each use.
2. Leave the parts dry before re-joining them.
Regulations
CE, FDA
MOQ & Shipping
MOQ is 5000pcs for custom packaging.
Nose-Piece Safety Design
The nose-piece is designed to be bigger than baby's nostril and forms a seal outside of the nostril for suction. This design prevents the nose-piece to be inserted into nasal cavity and eliminates any possibility to damage the nasal mucosa.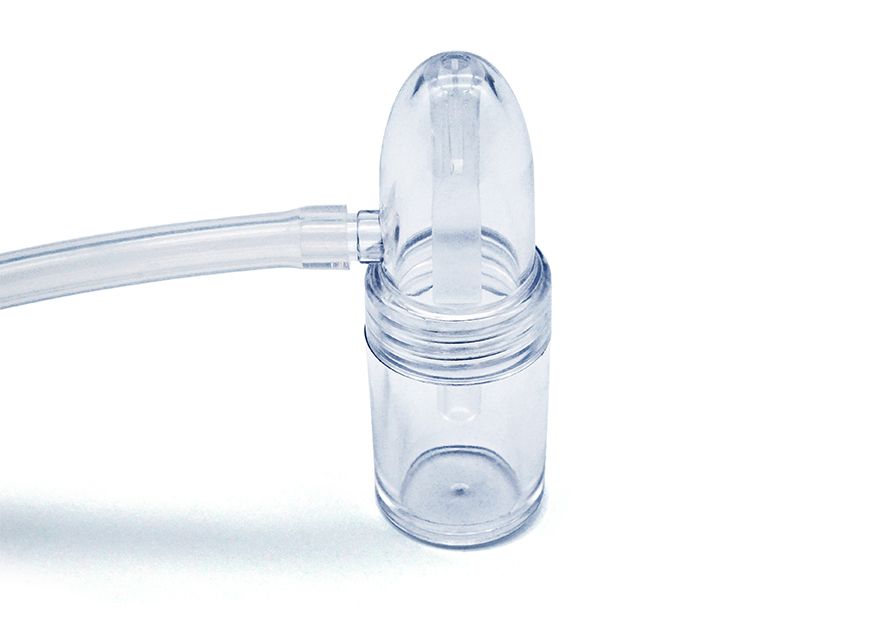 Parts Disassembled
All parts of Hand Pump Nasal Aspirator can be disassembled easily by hand for cleaning. The parts may be cleaned with warm water and soap after each use.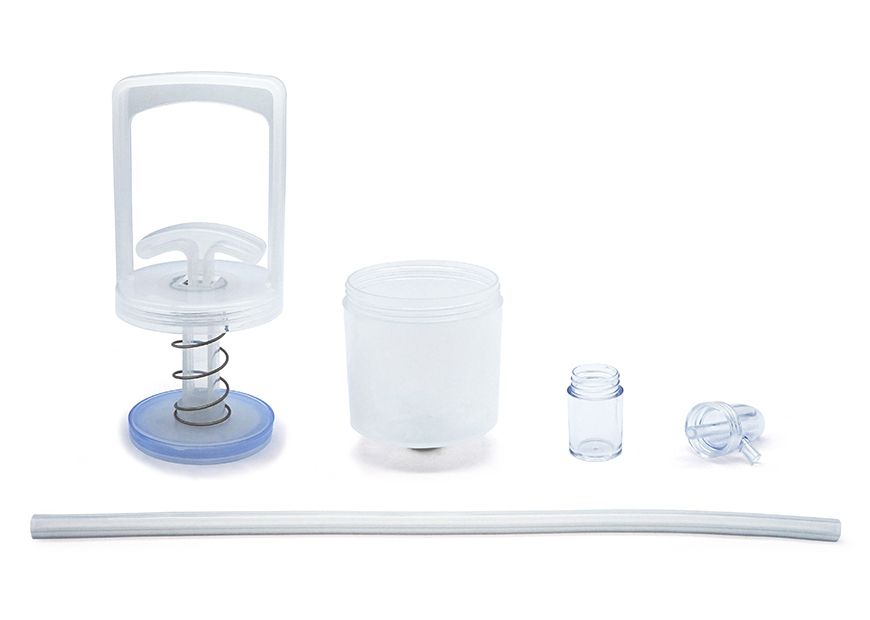 Packaging Reference
Private label and custom packaging services are more than welcome. You may choose to have your brand name printed on the packaging, which best promotes your brand value and fits your sales channel the best. We will help you launch the product on the market in your brand name and build your brand image.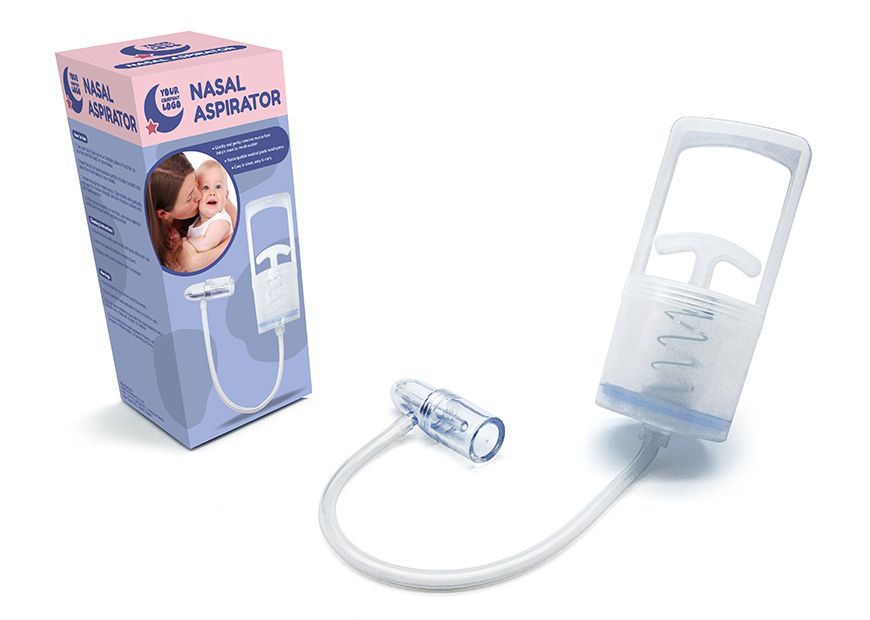 Related Products

---

Files Download

---

Asia Connection has been assessed and certified as meeting the requirements of Medical Device Directive 93/42/EEC for its Powered Nasal Aspirator by SGS Belgium(Notified Body Number 1639).

---

---

Asia Connection has been assessed and certified as meeting the requirements of ISO 13485: 2016 by SGS United Kingdom in the scope of Design, manufacture, and sales of powered Nasal Aspirator, manual nasal aspirator, oropharyngeal airway, and manual breast pump.

---

---

Asia Connection supplies a broad range of emergency medical, infant care, and homecare products for our customers overseas. Our full range of products complies with CE and FDA. We provide our customers with flexible private labeling options and low MOQs. Browse our products thoroughly and send us an inquiry today!

---

---