---
Egg Shape Manual Nasal Aspirator/Nasal Suction Cleaner
ME4437
Egg Shape Manual Nasal Aspirator effectively clears your baby's stuffy nose and removes nasal congestion caused by colds, offering a quick and safe way to help your baby breathe more comfortably. ME4437 Egg Shape Manual Nasal Aspirator eliminates excess of mucus and improves the quality of sleep for your baby. ME4437 Manual Nose Cleaner features biocompatible nose piece and mouth-piece. ME4437 Manual Snot Sucker is BPA and Phthalate Free. Private logo, custom color and packaging options are available.
Manual Nose Cleaner, Manual Nasal Aspirator Egg, Snot Sucker, Oral Suction Aspirator
Egg Shape Manual Nasal Aspirator conforms to the following safety and performance tests:
EN ISO 14971:2012
ISO 15223-1:2012
EN 1041:2008
EN ISO 13485: 2012
Features
Private logo and custom color and packaging options are available.
Biocompatible nose piece and mouth piece.
Mouth piece available in silicone (soft) or Polypropylene plastic (hard).
Quickly and gently remove mucus from baby's nose.
Safe and Effective.
BPA and Phthalate Free.
Specification
| | |
| --- | --- |
| Nose Piece | Biocompatible Silicone |
| Mouth Piece | Biocompatible silicone or Polypropylene (PP) Plastic |
| Mucus Cup | Polycarbonate (PC) |
| Cap | Polypropylene (PP) |
| Tube | Silicone |
Contents
1 Egg Shape Manual Nasal Aspirator.
Blister, Paper Box, or Plastic Box Packaging.
How to Use
1. Lay your baby face-up on a changing table or hold him on your lap with his head on your knees.
2. Insert the nose-piece gently into baby's nostril and place the mouth-piece in your mouth.
3. Inhale through the mouth-piece. Start slowly and gradually increase the suction strength until the mucus is sucked into the nasal aspirator.
4. If the mucus is too dry or too thick, use some saline to soften the mucus before applying suction.
Clean Instructions
1. Clean the parts with warm water and soap after each use.
2. Leave the parts dry before re-joining them.
Regulations
CE, FDA
MOQ & Shipping
Low MOQ for our standard blister packaging.
MOQ is 3000pcs for custom packaging.

This product can be shipped globally. We have sold this product to clients in the USA, Poland, Israel, Korea, etc.
Mouth-Piece Material Options
There are two options available for the mouth-piece, silicone and PP(Polypropylene). They are both biocompatible and have very similar designs; however, silicone mouth-piece is soft and transparent whereas PP mouth-piece is hard and opaque. Inform us of the type you preferred and tell us if you need the actual samples to feel the differences.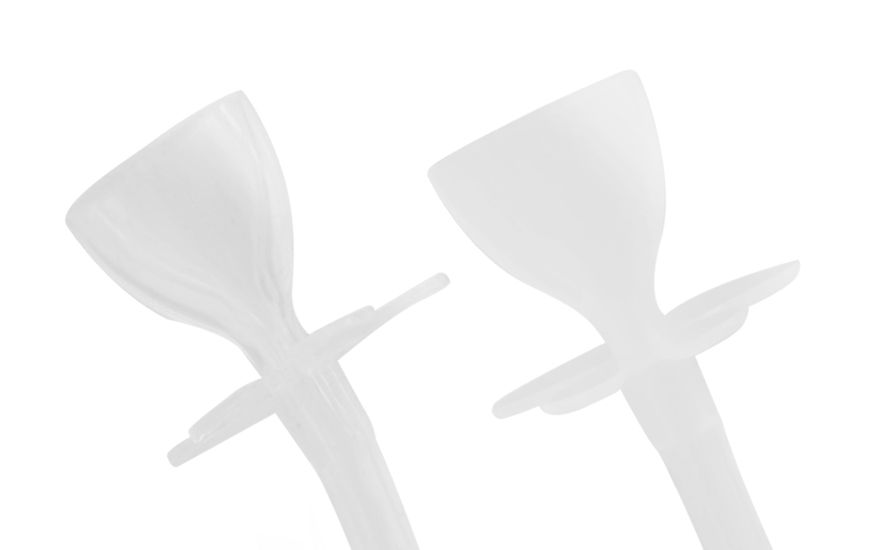 Custom Color/Logo
Besides our standard yellow color for the cap, colors of the Egg Shape Manual Nasal Aspirator can be your choice. We can make the plastic cap any color you prefer(MOQ 3,000 pcs), please find the below photo for your reference. You may also choose to have your logo printed on the cap of the product, in order to promote and strengthen your brand image to the consumers.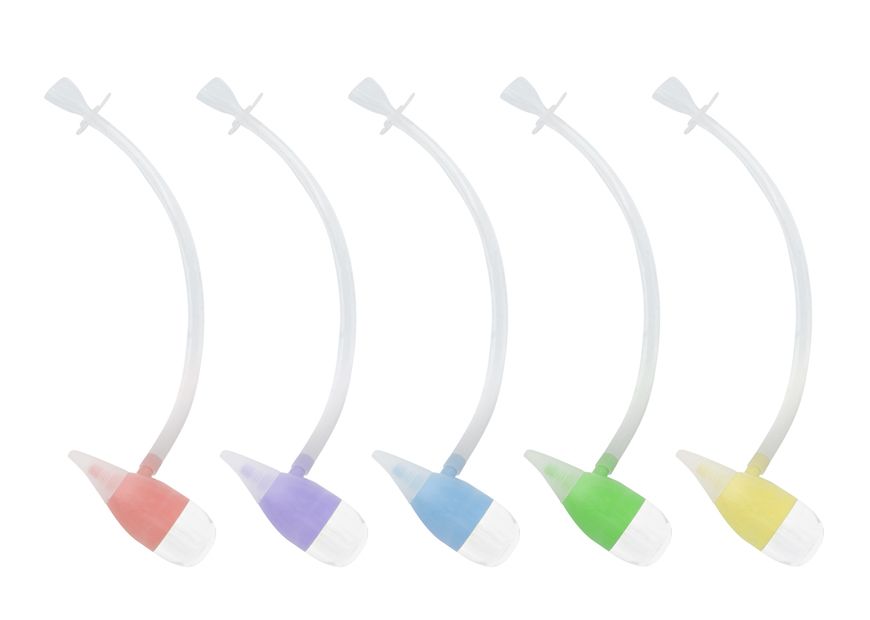 Packaging Reference
Below are some packaging design options for Egg Shape Manual Nasal Aspirator. We offer various options such as blister packs, plastic storage cases, paper boxes, and more. Private label and custom packaging services are more than welcome. Choose a packaging design that best promotes your brand value and fits your sales channel the best. We will help you launch the product on the market in your brand name and build your brand image.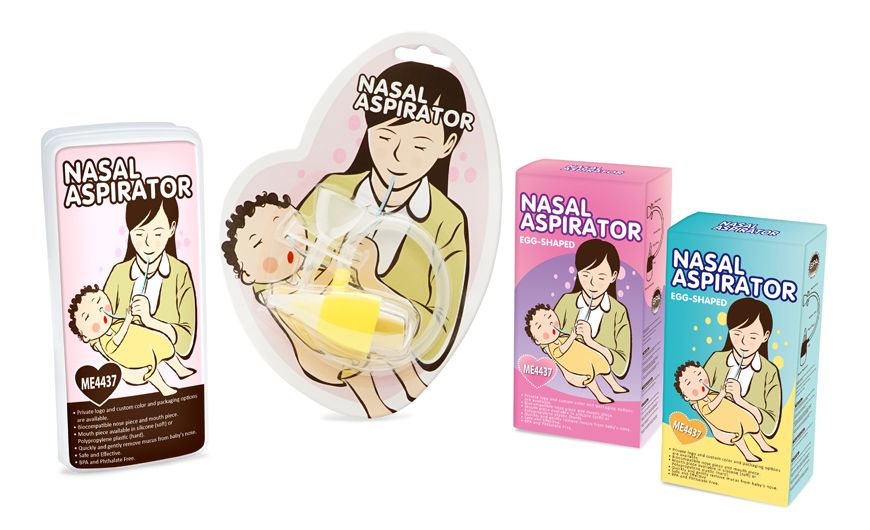 Related Products

---

Files Download

---